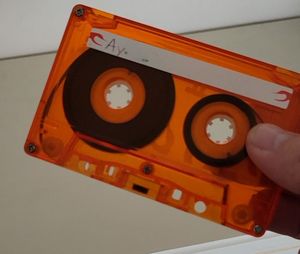 i recently moved, and as happens when you move, you find things you thought you lost forever. like my sister's mix tapes.
our family was (and still is) big on indie rock, new wave, and alternative 90s music. my sister Jo Anne was no exception. we would make mix tapes for each other all the time, until the cassette fell out of fashion. 
i recently found a stockpile of these old tapes, and i thought it would be fun to revisit this tape from 2001 on my tiktok and reels. each day i reveal a different song and will add it to this spotify playlist. 
should i cover any of these songs?